We go where others can't…slopes, hillsides, rooftops, there are no limits to where we can install LANDSAFE® recycled rubber poured-in-place (PIP) safety surfacing.
PIP Rubber Hillsides and Slopes
Natural slopes and hillsides can often impede a spaces ability to be used to its full potential. Installing LANDSAFE® PIP rubber on hillsides and slopes will create unique play experiences and captivating visual interest to any space. Rubber hillsides and slopes also extend the play area to new heights! Make use of this typically "unusable" and challenging topography!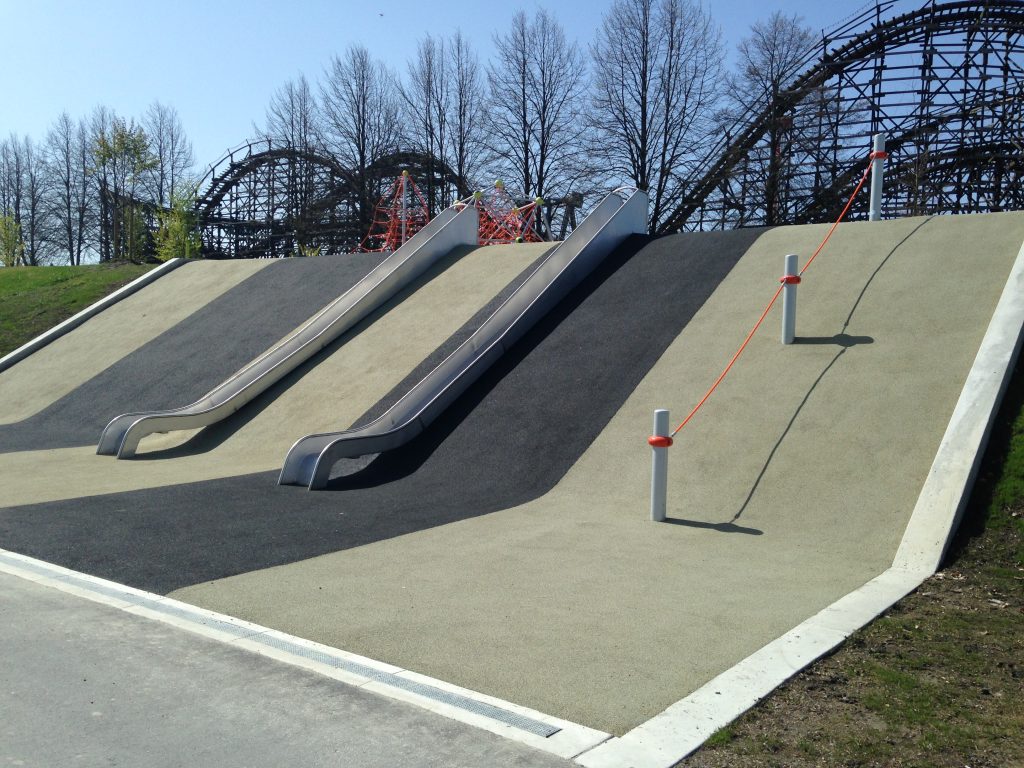 Rooftop Playgrounds and Courtyards
Add LANDSAFE® pour in place recycled rubber safety surfacing to rooftop gathering spaces, courtyards, residential and daycare playgrounds. PIP rubber surfacing is perfect for rooftop playgrounds, this safety surfacing will not migrate, is low maintenance, and adds a ton of play value! Our LANDSAFE product has passed testing for Class C flammability for roof coverings (ULC-S107).
Download Rubber on Hillsides and Rooftop Playgrounds Specs